TS-7001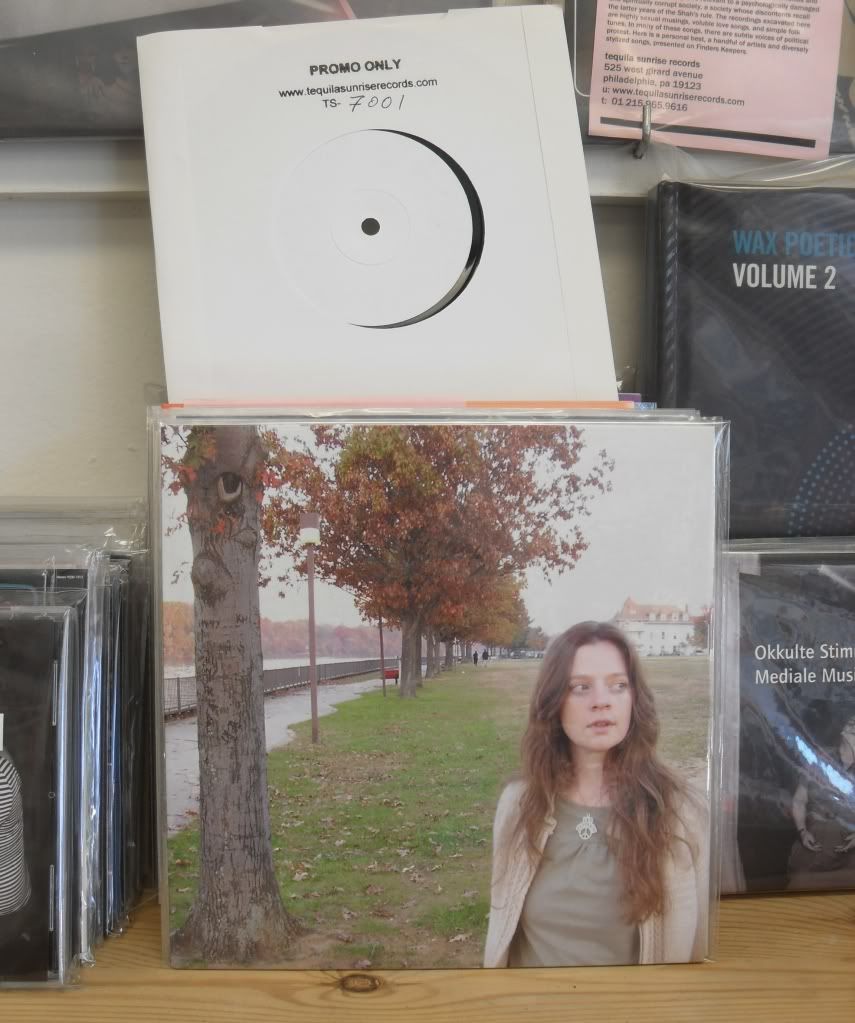 MEG BAIRD WALTZE OF THE TENNIS PLAYERS 7" (2006)
Tequila Sunrise Records is proud to release the first recordings by Meg Baird under her own name. Meg has been singing and performing since she was a kid with her sister Laura as a charter member of the traditional folk duo the Baird Sisters, though she is currently best known as one of the "female larynxes" of the communal Philadelphia band Espers. Or we should say, best known as the siren-voiced singer for same. Or, perhaps, we could let Nick Carraway describe the quality of her voice for us: The exhilarating ripple of her voice was a wild tonic in the rain. I had to follow the sound of it for a moment, up and down, with my ear alone before any words came through.
We asked Meg to record something with a country-waltz flavor, and she courteously obliged us with a graceful and bittersweet cover of "Waltze of the Tennis Players" by the under-appreciated 60's folksters Fraser and Debolt. The mushrooms are growing in every new boot print, my, my, my.
For the B-side, she recorded "Dear Companion". It's an ancient melody, an aching lament sung "in the style of the chapel", with Meg whisper-singing right into your ear, or maybe just to herself as she folds the laundry and does the dishes. You can see things more clearly when you shut your eyes.
PURCHASE DIRECT SALES
| | |
| --- | --- |
| | 7.98usd north america/postage paid |
| | |
| --- | --- |
| | 9.98usd the world/postage paid |
DISTRIBUTION AND MAILORDER
URL LINKS